Adventures in Babywearing
is tagging people to post pictures of themselves pregnant (foster/adoptive parents are also welcome to show pics with their kids!) so i decided to jump in with a few of mine.
I don't have any of me pregnant with Toddler on this computer right now, so here's some when I was pregnant with Baby.
A few days before I had him, isn't this sweet?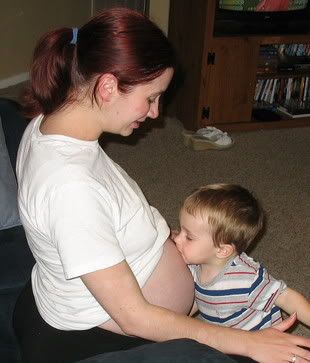 The day I had him, before leaving for the hospital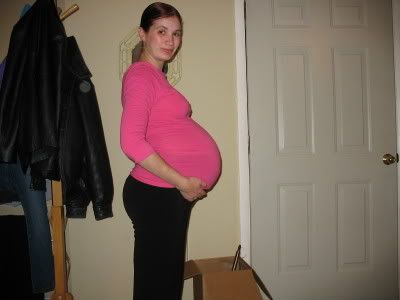 I loved being pregnant and having that big ol' belly.