I don't know if I've mentioned Isaac's helmet on here? About a month ago he got a helmet to improve his plagiocephaly, a flat spot on the back right side of his head. It has already made a big difference and he should only need it for a few months.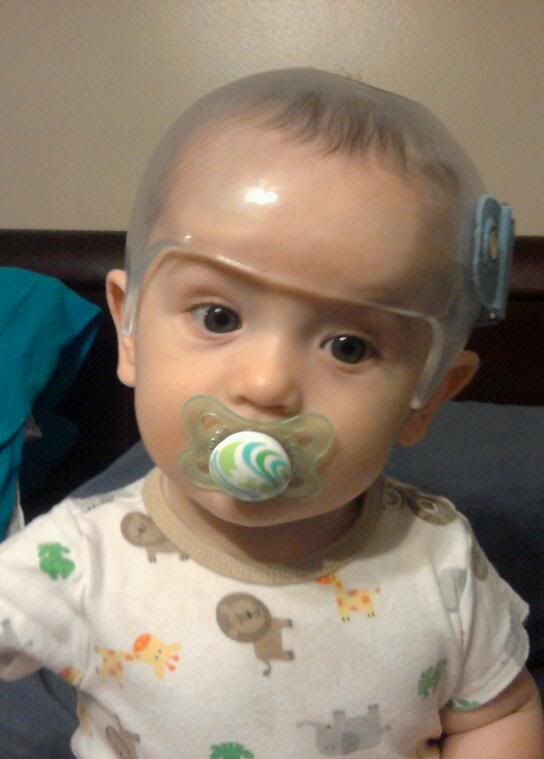 Isn't he just a cute little guy? It doesn't really bother him either. It does get pretty sweaty and stinky though, so when he gets to have it off for an hour a day we wipe down his head and the helmet. And luckily our insurance covered it as durable
medical equipment
, I've heard a lot of people who had to pay out of pocket, and those things are expensive! I'm so used to seeing him with it on that he looks so different when he has it off and you can see his hair better and everything. It'll be nice when he's all done with it, but I'm glad we were able to get it for him so he wouldn't have a misshapen head the rest of his life.