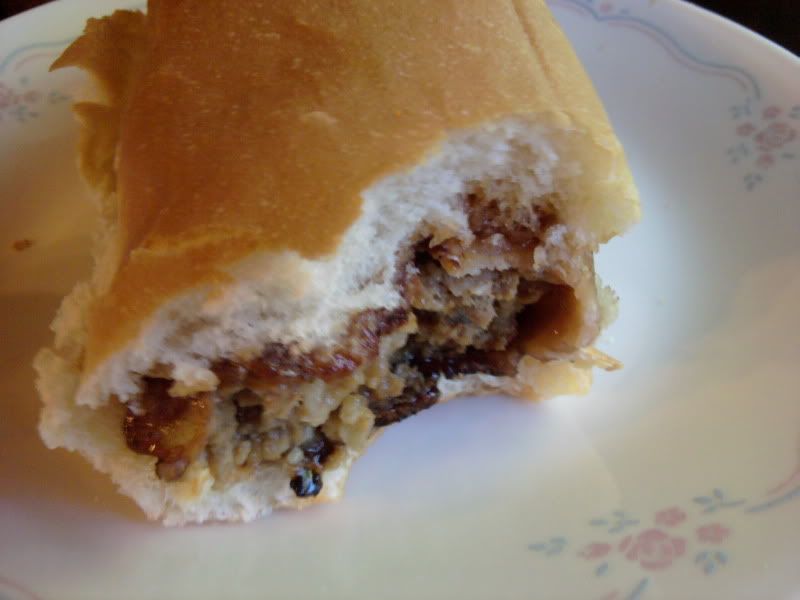 Yep, that's right. Barbecue sauce, bacon, and meatloaf all together to make a tasty, juicy sandwich fit for any meat lover.
First, start off with your meatloaf. Any kind will do. Cut off a nice inch-thick slice of the meatloaf. Then take a slice (or 2, or 3, it's bacon, the more the merrier!) and wrap it around your meatloaf. I only used 1 slice of bacon. Do at least 2 slices, 1 was not enough bacon-y goodness.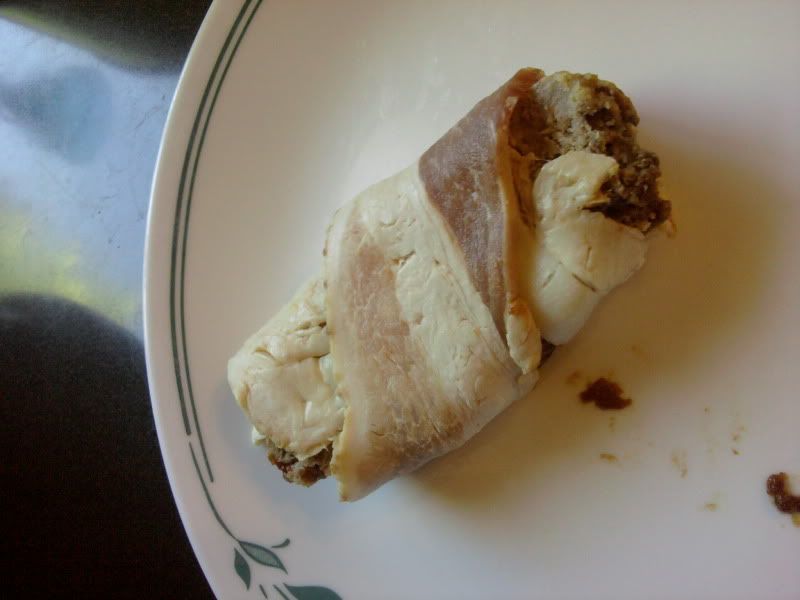 Now fry that sucker up. (See what I mean about needing more bacon? In my excitement I kind of forgot that the bacon would shrink when cooked. Needs more bacon!)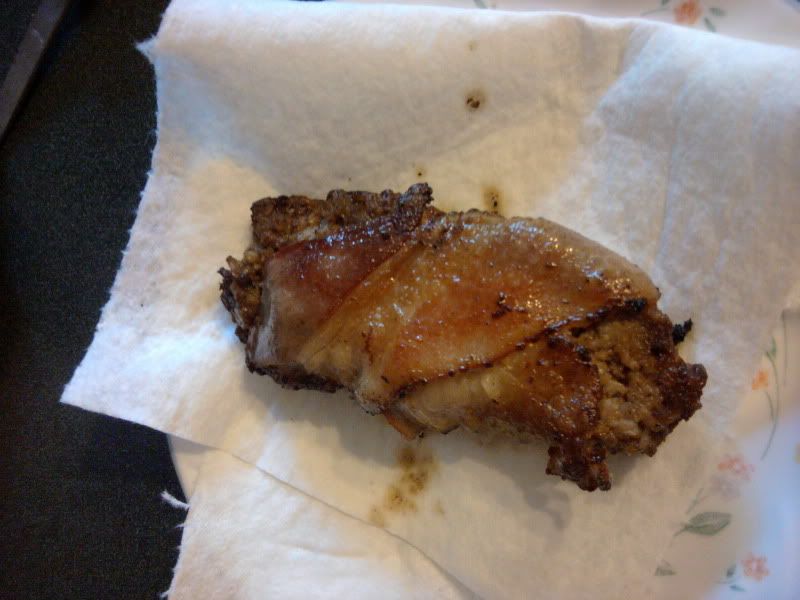 Now take your bun, a hot dog bun was about perfect size for mine but any kind will do, and put a generous drizzle of bbq sauce on both sides and place the juicy bacon meatloaf burger in.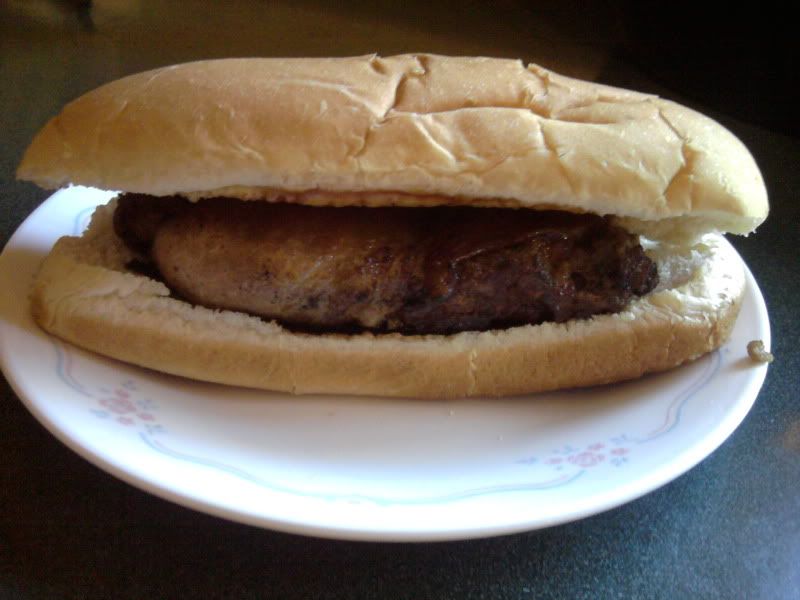 Enjoy!